Buying A Business
Click Here to see Listings: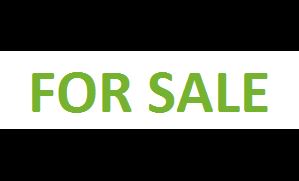 Buying Options
Buying a business can be a complex process. It is important that you find an Advisor who's been through the process and can help navigate through the potential challenges. At Legacy, you are getting an experienced team. When utilizing our services, you have two options:
Buyer Pool - By joining our buyer pool, your search criteria will be placed into our system, which will afford you access to businesses that meet your specific needs. There is no fee for using our Buyer Pool service.
Custom Search - This option allows the buyer to engage Legacy to perform a custom business search. This allows the buyer to be the first to evaluate businesses that may not yet be on the market. Fees for this type of service vary depending on the scope of work.
Deal Timing
Once your target business has been located, you will be guided through the buying process, which will normally include the following steps.
Initial Review (1 week)

Buyer / Seller Meeting (1-2 days)

Site Visit (1-2 days)

Offer to Purchase (1 week)

Negotiations (1-2 weeks)

Due Diligence (4-8 weeks)

Financing (3-6 weeks)

Closing
What You Are Buying
Generally you are buying FF&E (Furniture, Fixtures, & Equipment), leasehold improvements, lease, branding, processes, customer lists, contracts, website, phone number, license agreements, and good will. Sometimes real property is included in the sale as well.
Where to Start
You can start by signing an NDA (Non-Disclosure Agreement) on our website if you see a business of interest. Otherwise, you can click the Green "Contact Us" button below, and one of our Professional Advisors will contact you.